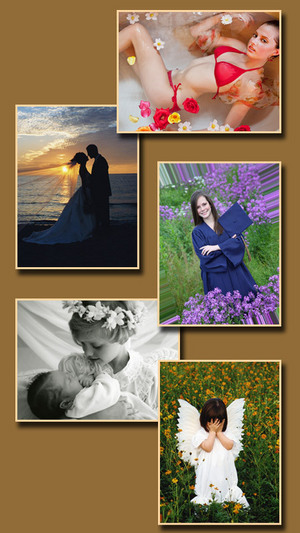 I specialize in unique location photography and heirloom portraiture of babies, their families and children of all ages. I live and work in Asheville, North Carolina where I also teach all generations how to create better pictures.
Whatever the age, graduation is the perfect time to capture and preserve a life in transition. I am especially curious to learn the graduate's interests and goals and incorporate them into the images.
My professional career began with photographing babies and children and they remain my favorite subjects. We play and take pictures in flower fields and magical locations, and have great fun dressing up, and down, in their clothes and mine. Kids have access to my 23-year collection of children's clothes and accessories.
I photograph small, intimate weddings and involve the families in choosing unique locations. My spontaneous approach to weddings provides a mix of candid, personal portraits as well as full coverage of all the event participants.
Boudoir photography, through a woman's eye, celebrates and evokes the individual beauty and desires of each subject. The art of boudoir can be discovered in the studio or wherever our imaginations may take us. Boudoir sessions are excellent opportunities for gift certificates, Valentine or anniversary gifts, and bachelorette parties. As with all my photographs, the boudoir images are posted only with permission of the subjects and may not be suitable for viewing by children.
Asheville is an art and music mecca. Having a son who is a musician has inspired me to create the very affordable "Struggling Artists Package". I welcome the opportunity to help artists and musicians reach as wide an audience as possible by photographing them at many fabulous Asheville locations including waterfalls, graffiti walls and music halls.
I teach students of all ages (moms, dads, kids, grandparents) how to take better photographs of their families and create memories for generations. You invested in that great camera and now it's time to learn how to use it, and to learn what it takes to create a good photograph. I designed and taught the photography program at Carolina Day School, and teach at UNC Asheville and in the home school community. I will customize a class, in your home or mine, tailored to your group's requirements, and can create a local gallery showing of the students' work. I teach only eight classes a year in North Carolina and Florida (see class schedule). I am often available to speak to your group or organization on the art of photography and portraiture techniques.